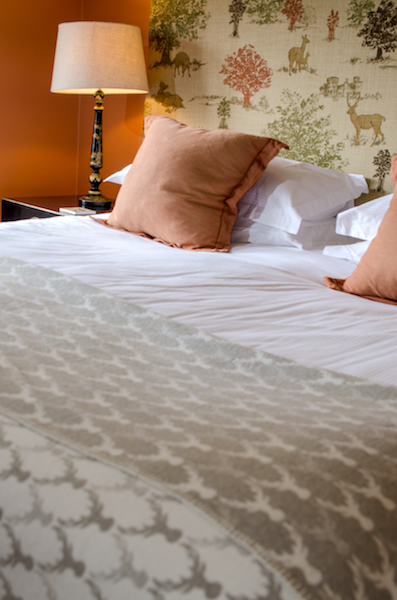 A Super Comfy Garden View room, Deer Bields is a spacious bedroom with king size (6 ft) bed and glorious views of Eltermere's fells and gardens. Complimented with a luxury, contemporary en-suite bathroom with an elegant free-standing bath centre piece.
Deer Bields can also be made up as a twin.
£195 per room, per night, bed & breakfast.